Have you thanked your Local ISP?
It seems like ages ago since we all dressed up well, set an alarm and got ready half an hour before the scheduled Skype call. Skype only meant one thing and video calling was only through skype. In between the "can you hear me?" and 5 second lagged audio we communicated and had many conversations. In today's scenario we are spoilt for choice between the different applications from which to choose to do our daily catch up call and even choose to miss some of them or join in late. What has promoted this drastic change?
There was an indeed simpler time when we did not rely on the internet and simple repair work could take days or weeks. Instead now, if my video does not load in Ultra HD I switch the network that I was using. Technology has made leaps and bounds and even motivated some large scale business tactics on a global level. Entire companies like Facebook and Netflix, who rely solely on the internet, employ thousands of people today.
As we all stay home during this pandemic I shudder to think of what life would have been like if I did not have high speed internet, if I had to rely on my dial up modem to stream the last season of Money Heist. This is all made possible only because the cost of the internet in the last two years has been cut by 80-90%. I use on a daily basis what was my whole two month internet pack in 2015. Access to the Internet is a fundamental right in some places and has become an indispensable part of our everyday life.
High speed Mobile internet at cheap rates had given the general public what with the launch of Jio internet in 2016 talk came about of stopping the usage of broadband with claims that internet needs were being met by these mobile hotspot and high speed mobile internet. Today when I ask these same people if their current internet needs are being met by their mobile internet, their screens more than once have frozen and they turn off video in order to say no it is indeed not being met.
Of course there is a logical and clear reason for this. Telecommunication towers are mostly set up in commercial areas and business centres. Various health impairments and concerns prevent them from being deployed large scale in residential areas. With more than 90% of the population staying at home during these days telecommunication providers have seen a rise in traffic and have struggled with providing the same experience as before the COVID-19.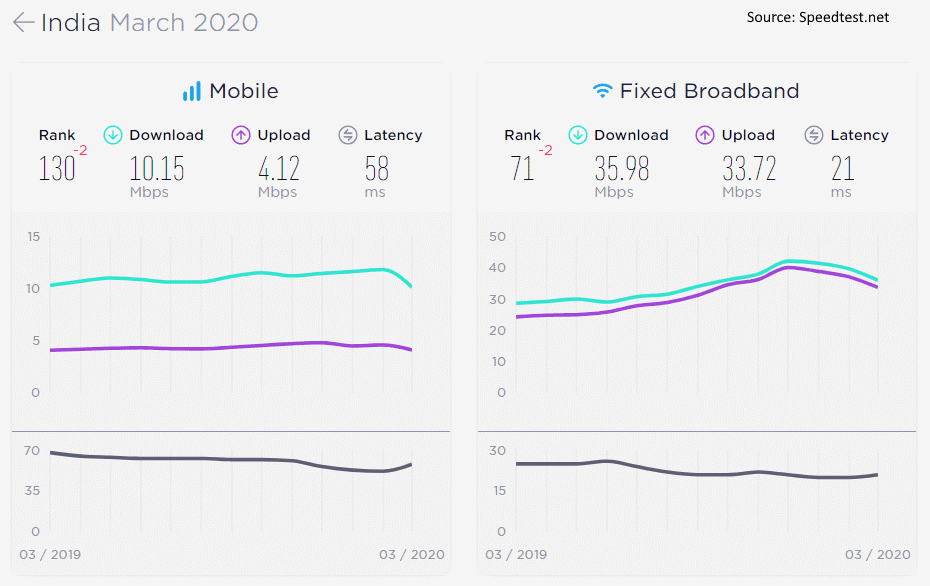 During lockdown people are learning new technologies and while developing and improving older ones. March has shown a sharp rise in the popularity of video conferencing applications. These are not sustainable over mobile networks as they often freeze frame and do not allow for smooth internet experience. Online gaming has also seen an increase of users. While people are discovering how best to utilize their time. One thing is certain the best internet provides the best experience.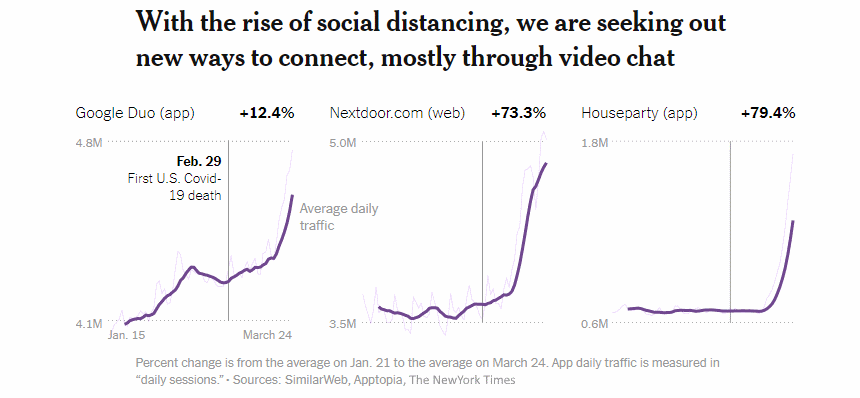 Internet service providers have invested heavily in laying high end fiber optic lines with higher speeds than mobile. Prices for internet have dropped significantly over the last two years and speeds upto 1GBps being offered for home connections with an almost redundant downtime. Through these internet plans people are able to take more video calls while streaming and downloading and gain an overall better internet experience in each household.
COVID-19 has changed the concept of office forever. Work from home will now become an option in many cases. What invisibly facilitates great work from home is a good home internet connection. Going forward the availability of a suitable space to work from home is a factor to be considered along with a robust home internet connection. Not only with your binge watching sessions get better but also your work.
As of today millions of people are working online and from the comfort of their homes, multiple video calls and conferences are being held simultaneously, entire series are being binged watched, and more. While most businesses remain shut during this pandemic, data centres and ISPs are working overtime just to ensure that no downtime, without interruption and at high speeds with the best possible internet experience. If not for them we'd be left alone and further isolated than we already are. Let us all take a moment to really and genuinely recognise all the other invisible and unsung heroes including the janitors, cleaners, IT teams, ISPs, etc. that are working hard to ensure we rise above this pandemic.